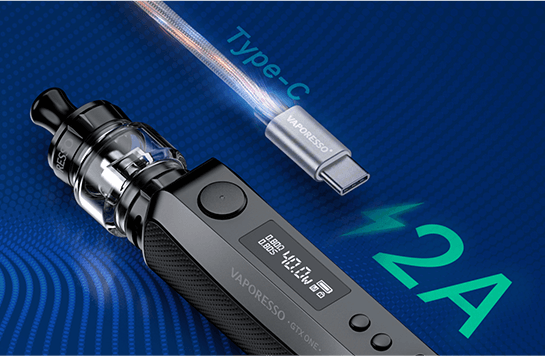 Adjustable PowerWith built-in 2000mAh capacity and 2A Type-C fast charging, the GTX ONE gives more time to enjoy and less time to spend towards recharging. The adjustable power system makes it compatible with most coils be possible.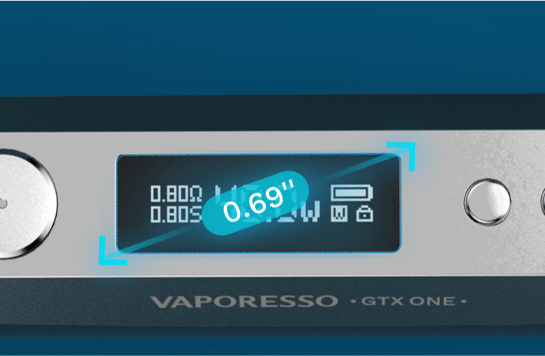 0.69" OLED ScreenThe 0.69" concise user interface makes all details absolutely clear to your eyes.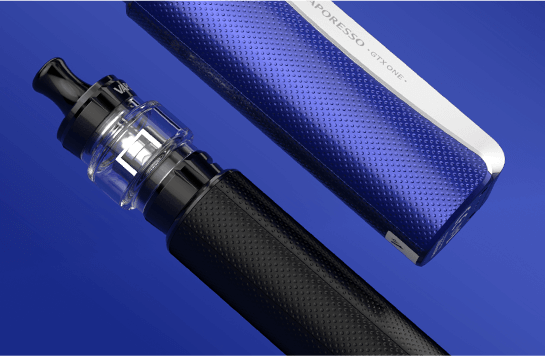 Portable, DurableDelicately processed with both aesthetics and ergonomics, not only the portable GTX ONE can be carried everywhere you go, but provides a cozy hand feel with anti-skid and anti-scratch. Every part of the device looks striking.
SPECIFICATIONS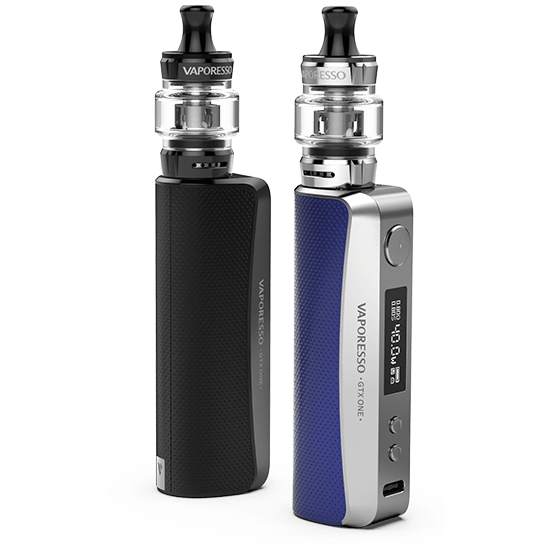 3ml/2ml (TPD)
2000mAh
5-40W
2A, Type-C USB
0.69" OLED screen
GTX 0.8Ω MESH coil (12-20W),
GTX 1.2Ω MESH coil (7-11W)
Dimensions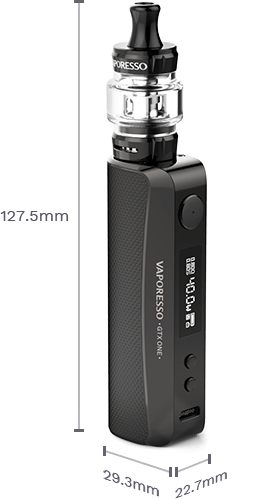 Exploded view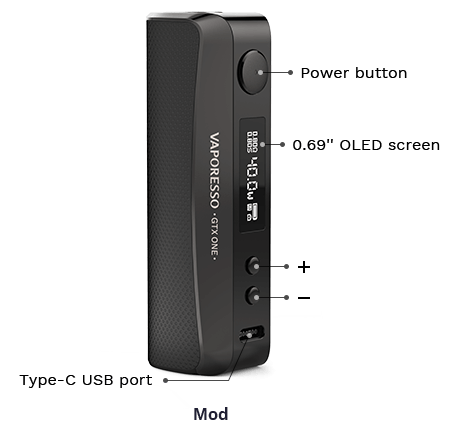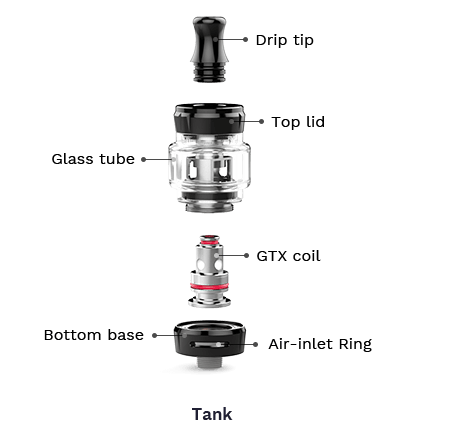 COILS
Meet GTX
Through months of rigourous testing, we have finally been able to create a coil we are truly proud of. With the careful combination of different wicking materials and airflow, we've found the optimum way to give you the flavors you want and deserve from your e-juices.
IN THE BOX
• 1 × GTX ONE mod
• 1 × GTX TANK 18 (3ml)
• 1 × GTX 0.8Ω MESH Coil (Pre-installed)
• 1 × GTX 1.2Ω MESH Coil (In Box)
• 4 × O-ring
• 1 × Glass Tube(2ml)
• 1 × Type-C USB Cable
• 1 × User Manual
• 1 × Warranty Card